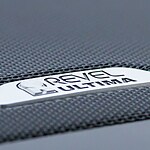 Each person on our team at Mike Raisor Lincoln knows that every driver is different. That's why we're so proud to carry the Lincoln Continental. With its many options, this popular luxury car can be customized to suit your preferences.
It starts with the engine — with three options to choose from, you can find the ideal power level. The standard 3.7-liter V6 engine gives you 305 horsepower. In the middle, the available twin-turbocharged 2.7-liter V6 amps it up to 335 horsepower. If you're after a thrill, the twin-turbocharged 3.0-liter V6 cranks out an exciting 400 horsepower.
Once you've chosen an engine, you can pick between a front-wheel and all-wheel drive system. The former delivers exceptional efficiency, while the latter is a great option if you need to drive in snow, ice, or rain on a regular basis. Find out more by coming to see us for a test drive in Lafayette.